Alors qu'un deck comme la Feather pourrait inciter à une relation plutôt stable, la Social se veut plus aventière et relaxe.
La tolérance et la stabilité anti-accroche de carre du V-Rocker™ offrent un ride ludique pour sauter, jibber et slasher, tandis que son shape twin la rend aussi agile quelle que soit la direction vers laquelle tu la pointes. Ses carres Overbite Frostbite mordent dans la neige dure ou molle, pour t'offrir plus d'accroche quelles que soient les conditions. Le Channel te permet d'ajuster ton setup avec n'importe quelle fixation existant sur le marché.
Scroll To Learn More
Bend
rocker
Un rocker homogène entre tes pieds et vers la spatule et le talon donne une board ludique, sans faute de carre et offrant une meilleure flottabilité des sommets jusqu'au park. Les carres Frostbite décuplent la puissance et l'accroche, équilibrant les sensations lâches et tolérantes de la board.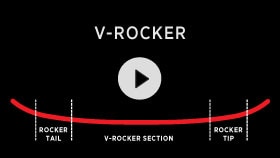 Terrain

Personality

Width
Design Features
Shape: Shape twin
Flex: Flex Twin
Core: Noyau Fly®
Base: Semelle extrudée
Fiberglass: Fibre de verre Biax™
Sidewalls: Overbite Frostbite
The Channel
The Channel is snowboarding's ultimate connection, offering the fastest, easiest way to mount your bindings with the most stance options possible. It's also compatible with all major binding companies, so why settle for anything less? NEW for 2014, all boards featuring The Channel are backed by a three-year warranty.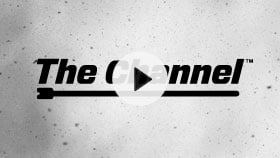 True Flex spécial femmes
True Flex™ optimizes women's board design to match the geometry and finesse of female riders. Torsional softness underfoot transitions to stabilizing zones between and outside your feet. The result is improved stability, effortless edge control, and energized pop in the tip and tail.
Impulsion Jumper Cables
Les Jumper Cables sur la NOUVELLE Process V-Rocker™, la NOUVELLE Déjà Vu V-Rocker, la Blunt, la Hate et la Social sont de légers raidisseurs en carbone qui diffusent l'énergie en direction de la spatule et du talon. En plus de donner de l'amplitude à tes ollies, ils te donnent plus de peps dans les virages. Pour une envolée maximale, les Jumper Cables Hi-Voltage sur la Joystick, la Hero, la Hero Limited et la Lip-Stick utilisent des barres carbonées pour des performances et un pop ultraélectrifiés.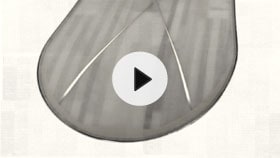 Scoop
Cet arrondi exagéré de la spatule et du talon relève les carres pour des sensations plus lâches et plus tolérantes qui ajoutent le plaisir d'un ride sans accroche intempestive aussi bien sur les grosses boîtes que dans la poudreuse profonde.
Pro-Tip™
Une plus faible épaisseur de spatule et de talon réduit le poids aux extrémités pour améliorer la mobilité.
Ultimate Set-up
For the best performance, ride these together
Stiletto EST Snowboard Binding

Social Snowboard

Mint Snowboard Boot