Dopée cette saison, la Blunt au shape twin est prête à enfumer la compétition.
Sous les pieds, les sensations ludiques et la stabilité de son Flat Top combinées à la fluidité de ses extrémités Scoop en font un deck de park plus propice à la progression que la Custom. Le pop supplémentaire de ses Jumper Cables et l'accroche de ses carres Frostbite lui confèrent des performances supérieures à celles de la Descendant. Ajoute le Channel pour un ajustement facile avec toutes les marques de fixations, et le total freestyle n'a jamais été si accessible.
Scroll To Learn More
Bend
rocker
Rider énervé ou pro aguerri, joue tes meilleures cartes avec le Flat Top. Son profil plat entre les pieds se traduit par une parfaite stabilité, un meilleur équilibre et un contrôle de carres continu. La spatule et le talon commencent plus près des pieds offrant une grande maniabilité dans le passage carre à carre et les sensations à la cool qui font la réputation du Rocker.
Terrain

Personality

Width

Design Features
Shape: Shape twin
Flex: Flex Twin
Core: Noyau Fly®
Base: Semelle extrudée
Fiberglass: Fibre de verre Biax™
Sidewalls: Carres Frostbite
The Channel
The Channel is snowboarding's ultimate connection, offering the fastest, easiest way to mount your bindings with the most stance options possible. It's also compatible with all major binding companies, so why settle for anything less? NEW for 2014, all boards featuring The Channel are backed by a three-year warranty.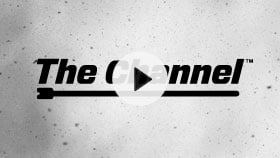 NOUVELLE Scoop
Cet arrondi exagéré de la spatule et du talon relève les carres pour des sensations plus lâches et plus tolérantes qui ajoutent le plaisir d'un ride sans accroche intempestive aussi bien sur les grosses boîtes que dans la poudreuse profonde.
Impulsion Jumper Cables
Les Jumper Cables sur la NOUVELLE Process V-Rocker™, la NOUVELLE Déjà Vu V-Rocker, la Blunt, la Hate et la Social sont de légers raidisseurs en carbone qui diffusent l'énergie en direction de la spatule et du talon. En plus de donner de l'amplitude à tes ollies, ils te donnent plus de peps dans les virages. Pour une envolée maximale, les Jumper Cables Hi-Voltage sur la Joystick, la Hero, la Hero Limited et la Lip-Stick utilisent des barres carbonées pour des performances et un pop ultraélectrifiés.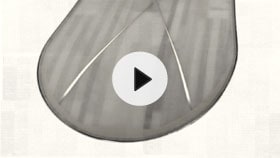 Pro-Tip™
Une plus faible épaisseur de spatule et de talon réduit le poids aux extrémités pour améliorer la mobilité.
ARTISTE : Jeff Fried [www.jeffreyfried.com]
Ultimate Set-up
For the best performance, ride these together
Mission EST Snowboard Binding

Blunt Snowboard

Tyro Snowboard Boot