At home from the wood shop to the shred shop, the NEW Bellow Flannel is generally characterized as a jack-of-all-trades that can tackle any situation in its path.
Lightly insulated and treated with a water-repellent finish, this everyday outdoor piece with quilted detailing delivers warmth in cold, frosty environments, yet remains completely relaxed when heading into town for a cold one.
Scroll To Learn More
Design Features
Pannello anteriore trapuntato
Tasche scaldamani e tasca pettorale
Chiusura a bottoni
Flanella in Plaid a filamenti tinti con DRYRIDE Mist-Defy
Idrorepellente, assorbente e ad asciugatura rapida, l'abbigliamento tecnico Burton con DRYRIDE Mist-Defy è performante e mantiene contemporaneamente i vantaggi morbidi, elastici e confortevoli del cotone.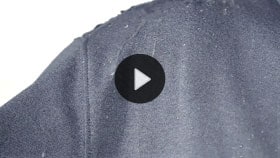 Light Polyester Insulation
Fodera in Taffeta
Il Taffeta offre una fresca ed evoluta sensazione tattile, spesso usato con un mix di fibre sintetiche. La sua esclusiva brillantezza e sensazione tattile lo rendono ideale per stampe e decorazioni, e come tutte le fodere Burton, assorbe e traspira facilmente per tenerti asciutto dall'interno. Diverse opzioni sono realizzate con materiali riciclati nell'outerwear GMP ad ispirazione ecologica.