At home from the wood shop to the shred shop, the NEW Bellow Flannel is generally characterized as a jack-of-all-trades that can tackle any situation in its path.
Lightly insulated and treated with a water-repellent finish, this everyday outdoor piece with quilted detailing delivers warmth in cold, frosty environments, yet remains completely relaxed when heading into town for a cold one.
Scroll To Learn More
Design Features
Panneau frontal matelassé
Poches chauffe mains et poches frontales
Fermeture par boutons
Matière flanelle écossaise en tissé-teint avec DRYRIDE Mist-Defy
Déperlant, séchant rapidement et évacuant l'humidité, les vêtements techniques Burton avec DRYRIDE Mist-Defy assurent techniquement tout en conservant les avantages de douceur, d'extensibilité et de confort du coton.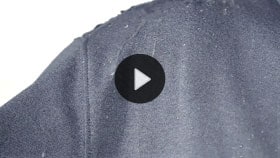 Light Polyester Insulation
Doublure en taffetas
Le taffetas offre une sensation haut de gamme souvent obtenue en utilisant un mélange de fibres synthétiques. Son toucher et son brillant uniques le rendent idéal pour l'impression et la broserie. Comme toutes nos doublures, il évacue l'humidité et respire facilement pour te garder au sec de l'intérieur. La collection GMP offre de la wear écologique grâce à des options de matières recyclées.